Born in Dorset, England in 1957, Alan came to faith in Christ in Lincolnshire during his early twenties and subsequently joined Youth With a Mission (YWAM) in London. He completed YWAM's Discipleship Training School and participated in outreach activities in Amsterdam and street evangelism in London, England.
The President and Founder of His Word for His People (a Canadian registered charity), Alan has been involved in distribution of Scriptures to Jewish people in all the major cities in Canada. This has been achieved through many different means as the Lord has provided opportunities. It is undertaken in gratitude to the Jewish people for being the instrument through whom God has given the sacred Scriptures. Also, he has preached in churches of various denominations throughout Canada.
Alan felt a burden from the Lord to see the Word of God more widely distributed overseas, particularly to the Gentiles. As a result of many early morning prayer meetings with a local pastor, a work was undertaken in which countless gospel tracts and New Testaments have been distributed in over eighty countries (since 2002). This has been achieved by supplying materials to various missionary agencies for distribution in their intended destinations.
Ordained as a Minister of the Gospel in August 2011, he has traveled to and ministered in Chile, Peru, Uruguay, Mexico, Philippines, Singapore, Malaysia, Colombia, Jamaica, Poland, Israel and in various parts of the USA. He is very much aware of the vital importance of prayer and is supported by a network of intercessors primarily in Canada and some overseas. Through the faithful prayers of many, much has been accomplished to the glory of God.
Blessing and honor and glory and power be to Him who sits on the throne, and to the Lamb, forever and ever! (Rev. 5:13)
---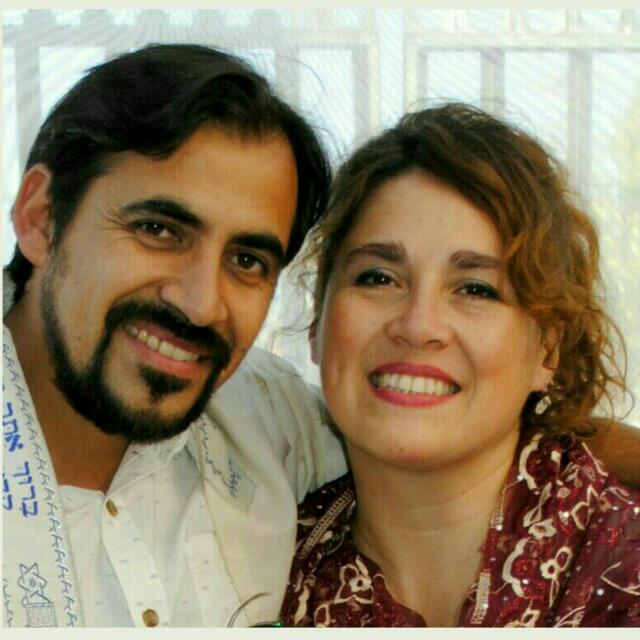 Pastor Eriq Vasquez Riquelme with his wife Siegried Schoess Jimenes of Chile provide pastoral oversight for the work in South & Central America.
They also oversee Congregacion Misionera para los Naciones and look after the team of distributors in Chile that provide Scriptures to Jewish people.
Pastor Eriq has also ministered in Brazil and help establish teams for distribution of Scriptures.